Director Simon Verhoeven's WELCOME TO GERMANY (Willkommen bei den Hartmanns) will be opening this year's Portland German Film Festival 2017.
An outlandish, laugh-out-loud comedy about politics, cultural identity, xenophobia and everyday modern family issues that transcends borders as it touches on the current issues of today and how the influx of refugees from Africa and the Middle East may change our society. The issue may be complicated, but writer and director Simon Verhoeven manages to include all the different views on immigrants and immigration without losing track of the comedy for one moment.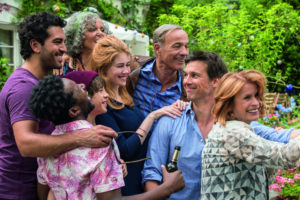 The Hartmanns are a well-off, but severely dysfunctional family from Munich, Germany. Frustrated and looking for a sense of purpose, family matriarch and recently retired teacher Angelika (Senta Berger) decides, against the will of her skeptical husband Richard (Heiner Lauterbach), to take in a refugee. Diallo, a refugee from Nigeria (played by Belgian actor Eric Kabongo) moves into the Hartmann home.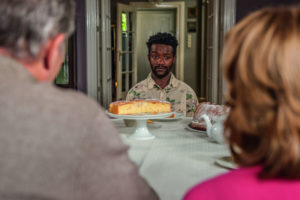 He is four weeks away from the ruling in his asylum request and he has been instructed to lay low and stay out of trouble. The only problem is the Hartmann's home is anything but peaceful. As Diallo makes friends with each of the family members, they find themselves confronted with racism, bureaucracy and suspicions of terrorist activity and a whirlwind of complications ensue. Despite all the chaos, hope prevails that the family will recover its stability, confidence, and peace – like the rest of Germany.
The film makes an explicit reference to German chancellor Angela Merkel's decision in 2015 to welcome large numbers of refugees into Germany. Angelika's husband, resistant to her plans, at one point says: "It's enough for Frau Merkel to invite the entire third world into our country – we're not going to do the same in our home as well."
This comedy about the refugee crisis was the No. 1 local-language film in Germany in 2016 and received the LOLA 2017.
The film also reunites Heiner Lauterbach, Uwe Ochsenknecht and Ulrike Kriener after starring together in Doris Dörrie's "MEN" (Männer) in the 1980s.
The film will screen on FRIDAY OCT. 06, 2017 @ 07.00 PM at CINEMA 21.