German film actress Romy Schneider died on May 29, 1982. Her incomparable charisma, versatility and turbulent private life, however, continue to fascinate.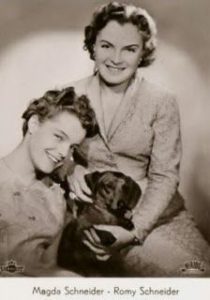 Schneider was born Rosemarie Magdalena Albach in Vienna into a family of actors that included her paternal grandmother Rosa Albach-Retty, her Austrian father Wolf Albach-Retty and her German mother, actress Magda Schneider. Romy Schneider's first film, made when she was 15, was "Wenn der weiße Flieder wieder blüht" (When the White Lilacs Bloom Again) in 1953.
Schneider's breakthrough came on the back of the "Sissi" trilogy films, made in the 1950s, about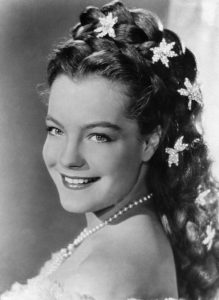 Elisabeth, the Empress of Austria. In this starring role, Schneider caught the attention not only of German cinema but all of Europe.  Romy Schneider was only 17 when she played the title role in "Sissi", "Yes, I loved this role back then," Schneider said. "I was the princess, not just in front of the camera. I was always a princess. But one day I simply did not want to be a princess anymore." And despite the success, Schneider was desperate to get away from the naive and innocent characters that she was made to play in post-war Germany. "Sissi sticks to me like oatmeal," she said.
The German film industry in the 1950s was dominated by the genre of Heimatfilm (homeland movie) — a unique product of post-war mentality, set in sentimentalized and idealized rural settings and based on predictable plots and simplistic morality.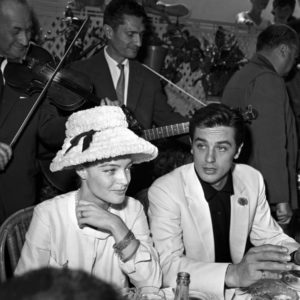 Schneider fell in love with French actor Alain Delon during the filming of "Christine" and followed him to France, creating a national scandal when they got engaged 1959. Paris became Schneider's artistic base and her international fame took off after she began starring in the stylish French movies of the 1960s. She worked with some of the great directors of that time including Luchino Visconti, Orson Welles (The Trial – 1962), Otto Preminger, Claude Chabrol ("Les innocents aux mains sales" 1975) and Claude Sautet ("César et Rosalie" 1972.).
She also made some movies in Hollywood like "Good Neighbor Sam", a 1964 comedy with Jack Lemmon, and 1965's "What's New, Pussycat?" co-starring Peter O'Toole, Peter Sellers and Woody Allen but always returned to France.
Her performances were embraced by audiences as many felt that she brought such humanity to her roles, reflecting at times the feelings of those paying to watch her perform. She became both the fairytale princess and the epitome of struggle in the revolutionary years of the 1960s.
Schneider won several awards, including the César Award (France's equivalent of the Oscar), and the German film award in 1977.  Her last film was "La Passante du Sans-Souci" (The Passerby, 1982).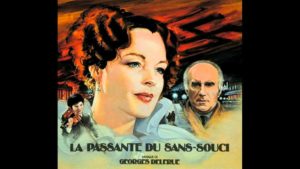 Romy Schneider was found dead in her apartment in Paris at the age of 43. She left behind a legacy of some 60 films, some theater work and a string of television performances. From Germany's darling to international star and her tragic short life is, what made her the mythic never aging star and screen legend she remains today.
Remembering Romy Schneider on the 35th Anniversary of her death with the screening of SISSI on May 10, 2017 @ the Clinton Street Theater.