The 7th annual Portland German Film Festival is introducing their first short film program. In 2015, ELLA a film by Paula Romy Riemann was the first short ever to be screened in our festival.  
The short film program NEXT GENERATION was created by German Films in 1998 to introduce young talents from Germany to international audiences. Selected from film school submissions by an independent jury, the program premieres within the framework of the Cannes Film Festival and is then presented worldwide at Festivals of German Films and screenings at international film festivals. Since 2011, German Films has cooperated with the German Federal Film Board (FFA) to present the nominees of their annual SHORT TIGER Award as part of the program, now called NEXT GENERATION SHORT TIGER.
All of the filmmakers will be in Cannes at the invitation of German Films and the FFA to introduce their films in person.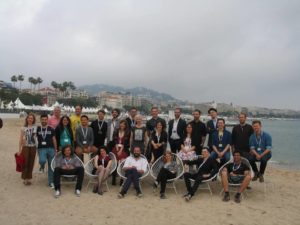 The Portland German Film Festival and KINOFEST Seattle 2016 will show the NEXT GENERATION SHORT TIGER 2015: