This year's festival kicks of with the American Premiere of THE MISPLACED WORLD (Die abhandene Welt), the latest from legendary director Margarethe von Trotta (director of HANNAH ARENDT) on September 25, 2015. The film's star, the renowned actress Katja Riemann, will be in attendance and receive the 2015 Portland German Film Festival Award for her body of work including dozens of movie roles and TV acting credits.
With A MISPLACED WORLD, Margarethe von Trotta returns to the theme of sisters which she already explored in her internationally noted films Sisters, or the Balance of Happiness and Die bleierne Zeit. With emotional verve the film tells of a sudden and unexpected invasion of the past into the present, of suppressed fear and guilt, of a new self-confidence and how acknowledging the truth can free both the body and the soul. A roller-coaster of emotions with an uncertain outcome
This film marked also the third time that Margarethe von Trotta and Katja Riemann work together after ROSENSTRASSE (2003) and I AM THE OTHER WOMAN (2006).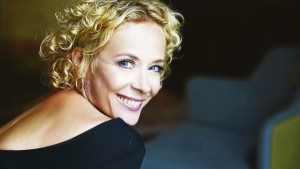 The Portland German Film Festival is honored to have Katja Riemann attend the screening where she will receive the  first Portland German Film Festival Award (The selection criteria states that "the recipient should be an extraordinary artist currently making a significant contribution to the art of the Moving Picture".)