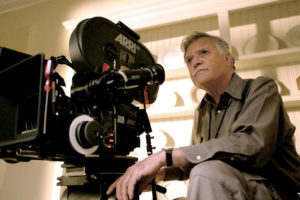 Born August 5, 1935 in Germany, Ballhaus was an accomplished cinematographer, working closely with Rainer Werner Fassbinder on 16 films, beginning with 1970's Whity and The Bitter Tears of Petra von Kant, Satan's Brew, Chinese Roulette, The Marriage of Marie Braun and Lili Marleen among others.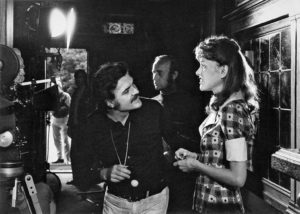 Working with Fassbinder on the film "Martha," he developed the 360-degree tracking shot that became one of the signature elements of his style. An article on the Goethe Institut website described the distinctive look of a Ballhaus film, "Every film is stylistically innovative; and yet, in every Ballhaus film, we recognize the camera's mobility, its unique dynamism, and the scene's polish. It's said that a Ballhaus film always looks more expensive than it really was."
Ballhaus was nominated three times for the Academy Award for cinematography — in 1987 for "Broadcast News," in 1989 for "The Fabulous Baker Boys" and in 2002 for Scorsese's "Gangs of New York."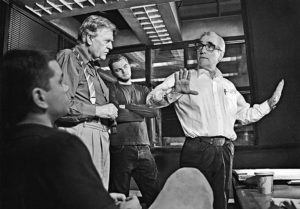 The cinematographer also worked with Martin Scorsese on other projects, including After Hours (1985), The Color of Money (1986), The Last Temptation of Christ (1988), Goodfellas (1990), The Age of Innocence (1993), and the Oscar-winning The Departed (2006).
With more than 120 credits to his name, he did cinematography on Prince's 1986 film Under the Cherry Moon, Paul Newman's The Glass Menagerie, Frank Oz's What About Bob, Francis Ford Coppola's Bram Stoker's Dracula, Robert Redford's Quiz Show and The Legend of Bagger Vance, and Nancy Meyer's Something's Gotta Give. His final film was Sherry Hormann's 3096 Days. 
In 1990, Ballhaus was the Head of the Jury at the 40th Berlin International Film Festival and in 2006 he released his documentary In Berlin with Ciro Cappelari.
In 2014, Ballhaus released his autobiography, "Bilder im Kopf," in which he discusses the gradual loss of his vision due to glaucoma. The Berlin Film Festival honored Ballhaus in 2016 with an honorary Golden Bear for lifetime achievement.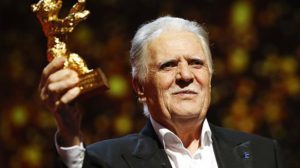 We are showing The Bitter Tears of Petra von Kant (Die Bitteren Tränen der Petra von Kant) in our monthly film series on June 14, 2017.