Zeitgeist Northwest will present the 6th Annual Portland German Film Festival from Sept. 25 – 29, 2015 @ at Cinema 21. Stay connected with us and get updates on the films we are showing with facebook.
Over the next weeks we will release our upcoming schedule. All films are shown in German with English subtitles
The following films are sponsored by the Consulate General of Switzerland of San Francisco, Austrian Consulate General in Los Angeles and the OSU School of Language, Culture, and Society in the College of Liberal Arts.
SUNDAY SEPT. 27, 2015 @ 7.00 PM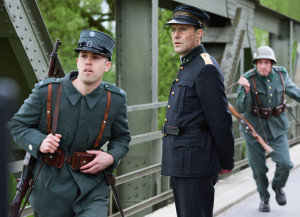 GRÜNINGERS FALL (AKTE GRÜNINGER)
Switzerland 2014, 96 min
DIRECTOR: Alain Gsponer
CAST: Helmut Förnbacher, Aaron Hitz, Robert Hunger-Bühler, Stefan Kurt, Maximilian Simonischek
February 1939: Switzerland closes its borders to Jewish refugees. Hundreds of people continue crossing
the border without a valid visa. An investigation is launched by the Chief of the Swiss immigration
authorities to look into the illegal border crossings. Police inspector Robert Frei, a young, ambitious
official who believes in authority, is summoned to the canton of St. Gallen. There, he finds out that
Grüninger is letting refugees in without a valid visa, and even forging documents, and bringing refugees
over the border illegally. Grüninger is doing this out of pure humanity. Grüninger's unreasonableness
and the sight of the refugees seeking help, makes Frei doubt whether his task is right. Should he present
his report to a superior? Or cover for Paul Grüninger?
SUNDAY SEPT. 27, 2015 @ 3.00 PM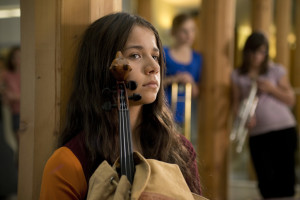 SHANA – THE WOLF MUSIC (SHANA – DIE WOLSFMUSIK)
Canada/ Switzerland, 96 min
DIRECTOR: Nino Jacusso
CAST: Alana Aspinall, Marty Aspinall, Delilah Dick
Shana is a Canadian First Nations girl who is a gifted violinist. But she has problems no young person should have to face: her mother has died, and her father is struggling with his own demons. Only Shana's new teacher seems to care about her, and at first, Shana pushes her away. But she meets another, more mystical being to accompany her on her journey: a wild wolf that helps her reconnect with her ancestors, make peace with her circumstances, and use her talents to express her passions.
Filming with a cast made up of People of the Creeks, the Lower Nicola Indian Band, near Merritt, British Columbia, the Swiss director spent seven months making this moving, magical and authentically intercultural motion picture.
MONDAY SEPT. 28, 2015 @ 7.00 PM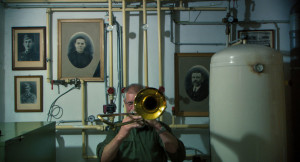 IN THE BASEMENT (IM KELLER)
Austria 2015, 81 min
DIRECTOR: Ulrich Seidl
CAST: Fritz Lang, Alfreda Klebinger, Manfred Ellinger
A documentary that reveals what its subjects do in their respective basements.
The film is about people and basements and what people do in their basements in their free time.
The film is about obsessions.
The film is about brass-band music and opera arias, about expensive furniture and cheap male jokes, about sexuality and shooting, fitness and fascism, whips and dolls.
After his ambitious Paradise Trilogy, Ulrich Seidl returns to the documentary form with "In the Basement." A film essay that is both funny and sad, it uses the director's characteristic film tableaux to delve into the underground of the Austrian soul.
"The basement in Austria is a place of free time and the private sphere. Many Austrians spend more time in the basement of their home than in their living room, which often is only for show. In the basement they actually indulge their needs, their hobbies, passions and obsessions. But in our unconscious , the basement is also a place of darkness, a place of fear, a place of human abysses." Ulrich Seidl