In our Monthly Film Series, we will show a variety of GERMAN or GERMAN language films from Germany, Austria and Switzerland. On the 2nd Wednesday of each month, audiences will now have a chance to see these films on a regular basis at the CLINTON STREET THEATER. (Children movies will be playing on Sunday afternoons – please check our website.) All films are with English subtitles.
SUNDAY – January 10, 2016 – 3:00 PM
Germany 2013
Directed by  Katja von Garnier
Cast: Hanna Binke, Marvin Linke, Cornelia Froboess
Mika, a rebellious teen with fed-up busy parents, is sent away to the countryside to her grandmother's for the summer. Mika's estranged grandmother owns a successful horse stable and riding school. Mika, who doesn't know anything about her grandmother or about horses, discovers a horse in the back of the stables that everyone is afraid of. Mika connects with the fierce stallion, Windstorm, and starts to ride. Mika's grandmother notices her innate talent, and connects her with an old friend who trains with a more intuitive style. Learning discipline, strength, and to trust her instincts, Mika develops a masterful bond with the spirited Windstorm and finds her true passion and calling. When asked to perform, as all talented riders at her grandmother's school do, Mika is forced to reckon with the big question: Will she manage, against all odds, to tame Windstorm? And, more importantly, does she want to? A gorgeously shot film with a stunning performance, Windstorm is a courageous coming of age story about a young woman seeking freedom and success on her own terms.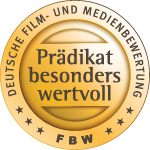 This movie is sponsored by