In our Monthly Film Series, we will show a variety of GERMAN or GERMAN language films from Germany, Austria and Switzerland. On the 2nd Wednesday of each month, audiences will now have a chance to see these films on a regular basis at the CLINTON STREET THEATER. (Children movies will be playing on Sunday afternoons – please check our website.) All films are with English subtitles.
WED. MAR. 8, 2017 – 7:00 PM
AUSTRIA 2014, 1:27 min
Directed byDavid Rühm  
Vienna, 1932. Count von Kozsnom has lost his thirst for life, and his marriage cooled centuries ago. Fortunately, Sigmund Freud is accepting new patients; the good doctor suggests the Count appease his vain wife by commissioning a portrait of her by his assistant, Viktor. But it's Viktor's headstrong girlfriend Lucy who most intrigues the Count, convinced she's the reincarnation of his one true love. Soon, the whole crowd is a hilarious mess of mistaken identities and misplaced affections in this send-up of the vampire genre, proving that 500 years of marriage is enough.
Awards
Winner, Audience Award – Fantasia International Film Festival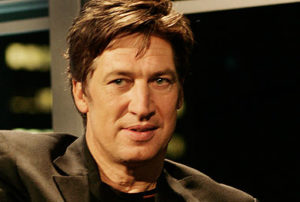 Tobias Moretti was born on July 11, 1959 in Innsbruck, Tyrol, Austria as Tobias Bloéb. He is an actor, known for Rex: A Cop's Best Friend (1994), The Dark Valley (2014) and Jew Suss: Rise and Fall (2010). He received the Romy (Austrian Film Award) – for Favorite Actor (Beliebtester Schauspieler)(2000,2001,2002,2003,2004,2005) as well as many other  European film awards.