SUN. NOV. 18, 2017 – 5.00 PM
ME-UDO…STARRING UDO KIER (ICH…UDO)
Directed by Jeremy JP Fekete – 43 minutes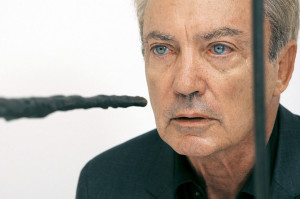 He mimed a bloodthirsty vampire, androgynous pretty boy and psychopathic killer. His face with his pale green eyes was stamped into the audience's memory. Udo Kier is one of the few German actors who succeeded in Hollywood and became world famous – even in the iron sky behind the moon. Contrary to his "typical" roles, Udo Kier lives with his two dogs in Palm Springs. The penchant for eccentric, he celebrates in private: Years ago he saved a listed library in Palm Springs from it's demolition. He has since expanded it to a residence.
The images of his daily life are like a Western. Endless desert landscapes, created as a documentary, a dusty ghost town from the 40′s and the never ending highways are the sets, where director Jeremy JP Fekete meets the exceptional actor  Udo Kier: in his adopted home, the U.S. In one moment completely cowboy – then again egocentric enfant terrible , Udo Kier exposes himself shameless to the camera, then again refuses any collaboration, just to be demanding shortly after.  "ME UDO" is a slightly different road movie, that elopes the audience not only to the top of Mount Jacinto and down into the valley of the giant windmill fields, but also into the depth of an outrageous actor.
MOMENTS – THE PHOTOGRAPHER ROBERT LEBECK (IM BANN DES AUGENBLICKS -DER FOTOGRAF ROBERT LEBECK)
Directed by Jeremy JP Fekete – 27 minutes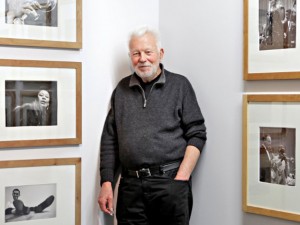 Taking photographs of a star can be a tricky business, but it can also be a completely natural process. It depends who is shooting whom. The great German reportage photographer Robert Lebeck took portraits of many famous people from the fields of politics and culture. As far as we know, no-one has complained about these unique images. Quite the opposite, in fact. Alfred Hitchcock, for example, was more than happy to respond to Lebeck's request that he "play a little", by peering out from behind a cabin door in Hamburg as if he were a British spy. Romy Schneider, whose portrait Lebeck took many times, was photogenic in a way that her images themselves simply sparkled. And Herbert Karajan was so lost in his element that he appeared not to notice the click of the shutter.
We look back at Robert Lebeck hard at work and we learn something about the art of taking portraits. Nothing could be forced, for example – it had to be elicited. The camera may take the shot, but it is the photographer who must engage the subject with a flirtatious gesture, a daring request, or a gratifying compliment. This takes more than a simple nod of the head.
Please watch the trailer here.