In our Monthly Film Series, we will show a variety of GERMAN or GERMAN language films from Germany, Austria and Switzerland. On the 2nd Wednesday of each month, audiences will now have a chance to see these films on a regular basis at the CLINTON STREET THEATER. (Children movies will be playing on Sunday afternoons – please check our website.) All films are with English subtitles.
WED. OCTOBER 11, 2017 – 7:00 PM
Germany 2016, 94 min
Director & Screenplay Carl A. Fechner
Could Germany be using 100% renewable energy by 2030? It's a belief held by Edy Kraus, a project developer whose idea is to generate energy from pellets made out of renewable resources and waste materials. He's confident this goal is attainable even though every year the German economy currently spends around 100 billion euros on fossil fuels. Kraus is one of several green revolutionaries featured in POWER TO CHANGE – THE ENERGY REBELLION who are striving to develop renewable innovations.
They discuss the common goal of eventually reducing carbon emissions to virtually zero with Amir Roughani, a technology entrepreneur who, as a young graduate believed in the future of renewable energy, but who later lost his faith in its possibilities. How, he began to question, could such small-scale solutions as windmills and solar panels meet the growing energy needs of an industrial nation like Germany?
Even though the development of renewable energies has already generated savings of around 12 billion euros in Germany, other forces, such as fossil fuel lobbyists, are working hard to discredit the green energy sector and to undermine the transition to renewables.
From the student who believes we can organize transport into a more environmentally friendly business by using kite-powered ships to the inventor of celitement, a cement substitute that releases up to 50% less CO2 gas, Roughani approaches each green entrepreneur he meets in this documentary with a healthy dose of skepticism. His doubt is reversed, and even though our planet is plagued by global conflicts over limited resources and the uneven distribution of wealth, POWER TO CHANGE generates enough excitement and hope to give even the greatest pessimist faith in a brighter, greener future.
Awards: Golden Green Award, Deauville 2016; Hollywood Int. Independent Documentary Award 2016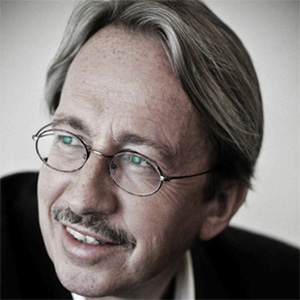 Carl A. Fechner was born in 1953 in Gütersloh and is a journalist, filmmaker and producer. Since 1989, he has been the managing director of fechnerMEDIA and has produced over 50 documentaries and features for television. A selection of his films as a director includes FIREWORKS – THE GERMANS AND THE IRAQ WAR (2003), OCEANIC POWER (2006), THE 4TH REVOLUTION – ENERGY AUTONOMY (2010), WHEN YOU'VE GONE, I'LL STILL BE THERE (2012), CONCERTO (2013), and POWER TO CHANGE – THE ENERGY REBELLION (2016).