SAT. SEPT. 24, 2016 – 7.00 PM
NICK: OFF DUTY (Tschiller: Off duty)
Germany 2016 –
US Premiere
– 120 min.
Director: Christian Alvart
Cast: Til Schweiger, Ralf Moeller,
Berrak Tüzünataç
Tough Hamburg cop Nick Tschiller (Till Schweiger) lost his wife to the Turkish Mafia. When his teen daughter Lenny (Luna Schweiger) runs away to Istanbul to avenge her moth er, Nick and his partner Yalcin go after her and wind up in web of intrigue and espionage. Chased all over the roofs of Istanbul and ambushed in his hotel, Nick realizes the top Turkish spymaster Cheker is running his own game: Cheker has freed Nick's archenemy, gangster Firat Astan, to use him to get in business with the Russian mob. Their gambit in the deal is a supply of young girls in a cargo container – including Lenny, who is shipped to Moscow and winds up in an organ harvesting clinic. Nick and Yalcin have to escape from Turkish prison and board a night train to save Lenny. After a hair-raising chase through the out skirts of Moscow and being arrested by the Russian FSB, Nick finds out it's even worse: Lenny is not just having a kidney removed by the evil doctor they call The Sandman…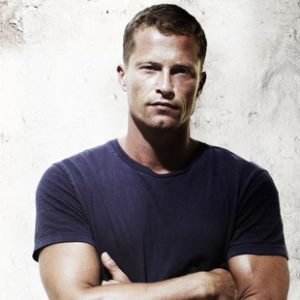 An action-packed blockbuster with German superstar Til Schweiger ("Inglourious Basterds", "The Guardians", "Knockin' on Heaven's Door"), a high speed, high-stakes chase from Hamburg to Istanbul and Moscow staged by genre expert Christian Alvart ( "Case 39", "Pandorum", "Antibodies").