SAT. SEPT. 24, 2016 – 3.00 PM

Switzerland 2015
Directed by  Xavier Koller (Academy Award® winner) – 104 minutes
CAST: Jonas Hartmann, Peter Jecklin, Julia Jeker
Journey to the snowy Alps with this new film based on the most famous Swiss children's book after Heidi. Meet a brave and determined boy who dares the impossible — to climb to his parents' summer chalet, high in the mountains, in the deep winter snow to retrieve one of his family's most prized possessions. But before he sets out, he must first help his family survive financial ruin, rescue his beloved pet goat, and with his best friend, outwit a bratty bully who seems out to get him at every turn. Will he make it back to the village in time to celebrate the end-of-winter holiday of Chalandamarz?
Based on the international Swiss bestseller "A Bell for Ursli" by Selina Chönz and Alois Carigiet
This movie is proudly sponsored by the Consulate General of Switzerland in San Francisco.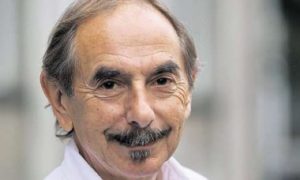 Academy Award ® winner, director Xavier Koller to attend the screening (schedule permitted).