While the Portland German Film Festival is always trying to get the newest movies from Germany to Portland and has and will have several US Premieres of modern German movies, one should never forget the "classics".
For the first time the Portland German Film Festival will show classic German movies as a matinee on Sundays @ 1.00 PM during the film festival. If the demand is there, this will be from then on integrated into all future Portland German Film Festivals.
So here are the questions for this series, what are considered classic German movies and how far is the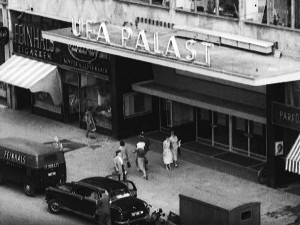 festival going back in showing these? What is the difference between a classic and a cult-movie? What do you have to see if you are a film student? What do you want to see if you love movies and might interest others?
It is really easy to find retrospectives in the USA of Fassbinder, Herzog or Wenders movies. Even restoration screenings of "M" or "METROPOLIS" have been shown successfully in Portland.
The Portland German Film Festival is trying to bring a better understanding of classic German movies to Portland and will try to show a broad range of classic German movies which you normally won't see on the big screen anymore.
The Portland German Film Festival has shown in the past very successfully DEFA movies like FOR EYES ONLY and HOT SUMMER and will continue to do so.
This year's film festival will be from Sept. 25 – 29, 2015 at CINEMA 21 and here is the first scheduled movie title released!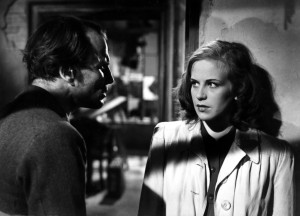 SUNDAY, SEPT. 27, 2015 @ 1.00 PM
THE MURDERERS ARE AMONG US (Die Mörder sind unter uns) (1946)
Written and directed by Wolfgang Staudte this was the first first Trümmerfilm and one of the first post-World War II German films. This film has also been shown in the past very successfully in the Film Noir category and at the FILM NOIR FILM FESTIVAL in San Francisco, starring Hildegard Knef and Elly Burgmer.
(Hildegard Knef is still today the only German actress who's hand and footprints are eternalized in front of the Grauman Chinese Theater! (as Hildegard Neff)
Check out our website and "like" us on facebook and stay tuned for future title releases over the next months.