Zeitgeist Northwest will present the 7th Annual Portland German Film Festival from Sept. 23 – 27, 2016 @ at Cinema 21. Stay connected with us and get updates on the films we are showing with facebook.
Over the next weeks we will release our upcoming schedule, here are this years children's movies.
SAT. SEPTEMBER 24, 2016 @ 3.00 PM
SCHELLEN-URSLI (The little mountain boy)  (Schellen-Ursli)
Switzerland 2015, 100 min; Ages 7+ (PG)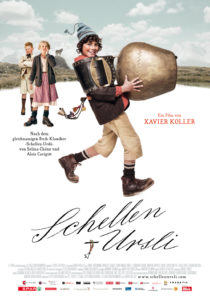 In Swiss-German with English subtitles
DIRECTOR: Xavier Koller
CAST: Jonas Hartmann; Peter Jecklin; Julia Jeker; 
Journey to the snowy Alps with this new film based on the most famous Swiss children's book after Heidi. Meet a brave and determined boy who dares the impossible — to climb to his parents' summer chalet, high in the mountains, in the deep winter snow to retrieve one of his family's most prized possessions. But before he sets out, he must first help his family survive financial ruin, rescue his beloved pet goat, and with his best friend, outwit a bratty bully who seems out to get him at every turn. Will he make it back to the village in time to celebrate the end-of-winter holiday of Chalandamarz?
The film is based on the 1945 book "Schellen-Ursli" by Selina Chrönz with illustrations from Alois Carigiet. The book is nearly as famous in Switzerland as Johanna Spyris "Heidi".
SAT. SEPT. 24, 2016 @ 5.00 PM
HÖRDUR (Hördur – Zwischen den Welten)
Germany 2015, 97 min; Ages 12+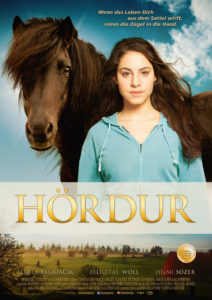 In German and Turkish with English subtitles.
DIRECTOR:  Ekrem Ergün       CAST: Almila Bagriacik, Hilmi Sözer, Felicitas Woll
After a run in with the law, Aylin – a 17-year-old Muslim girl and part of the Turkish Diaspora — finds herself sentenced to community service at an out-of-town horse stable in Germany. Beset by troubles at home and school, it is here that she, despite all odds, is set on the road to self-discovery. As the pace quickens, her blossoming relationship with the stallion Hördur and her fledgling dreams are tested to the breaking point. Can Aylin build a bridge between worlds? And if she can, will others follow?
SUN. SEPT. 27, 2015 @ 3.00 PM
MY FRIEND RAFFI (RETTET RAFFI!)
Germany 2015, 97 min; Ages 8+ (PG)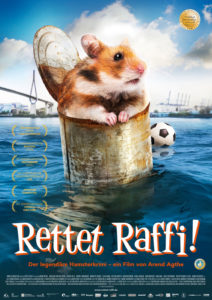 In German with English subtitles
DIRECTOR: Arend Agthe      CAST: Nicolaus von der Recke, Sophie Lindenberg, Henriette Heinze
Raffi the hamster is 8-year-old Sammy's pet and best friend. The little rodent is something very special – he can kick goals with a football and also sniff out smuggled goods better than a tracker dog. When Raffi is kidnapped by a scheming criminal, Sammy goes on an adventure through the city of Hamburg to rescue his friend. This is an adventure for brave hearts and hamster lovers.