Artur Brauner belongs to the few producers who shaped the German film history strongly over the last 60 years. He stands as a symbol for the German Entertainment Film industry of the 50s and 60s and at the same time is producer of some of the most significant West-German Films in the latest German history.
Born 1918 to the son of a wood merchant in Lodz (Poland), he graduated from grammar school.  After his "A-levels" he studied at the Polytechnic until the German invasion of Poland.  Together with his parents and four siblings he escaped to the former Soviet Union, where he was able to hide unidentified and survived the war.  He lost 49 of his relatives due to the Nazis, his parents and three of his siblings immigrated to Israel.

Even before the Second World War, Artur Brauner was a huge film fan, seizing his chance after the war ended. After a brief consideration of immigrating to the US, he applied for a film company license in Berlin and after receiving it, he founded the CCC Film GmbH (Central Cinema Company) on the September 16th ,1946. His initial film with the new company is Morituri ("Morituri") (1948), directed by Eugen York, starring Hilde Körber and Winnie Markus.  The film reflects the dark German history together with his personal suffering from the Nazis. As post-war German audience is yet not ready for past German history, the film is a financial flop.
In 1949 Artur Brauner acquired 35.000 sqm property of a former manufacturing plant for poisoned gas in the north of Berlin, Spandau-Haselhorst. He established his first film studios on these grounds, with more than four studios and service buildings. In the years to come Artur Brauner puts more emphasis on films that feed the audience's desire for pure entertainment.  He then achieved major success with "Dr. Mabuse" productions, films based upon short stories of Bryan Edgar Wallace, as well as cowboy films by the famous German writer Karl May.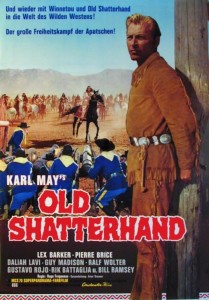 ( "Old Shatterhand"  (1964) is considered the largest and most complex German Western shot in the 1960s.
In those days (late 50s to mid 60s) the CCC Film studios were amongst the busiest in West Europe. Up until today more than 700 films were produced in Spandau-Haselhorst.  Approx. 200 films are CCC's own productions. One of the first productions in the newly erected studios is "Maharadscha wider Willen" ("Maharadga without desire") (1950) with Olga Tschechowa.
Young German starlets shoot their very first films in the CCC studios. Romy Schneider starring in "Mädchen in Uniform" ("Girl in uniform") (1958) as well as her last film, "La Passante du Sans-Souci" ("The stroller of Sanc Soucci") (1991) with Michel Piccoli, were productions by Artur Brauner. Between those two productions Artur Brauner produced numerous box office hits, which were viewed by millions of people. Big names such as O.W. Fischer, Maria Schell or Gerd Fröbe call the studios their home.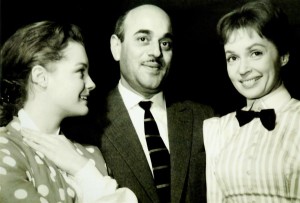 Artur Brauner discovered many big screen actresses, famous names such as Sonja Ziemann, Elke Sommer, Senta Berger and Caterina Valente amongst them. Over 500 staff members were employed at the CCC studios, during the "golden fifties", helping Berlin's reputation to become a major synonym as a film-making city.
Artur Brauner invested the profits from his entertainment films into productions closer to his heart, due to his personal history. Amongst many, he produced "Die weisse Rose" ("The White Rose") (1982) directed by Michael Verhoeven, starring Lena Scholze as Sophie Scholl. His "Hitlerjunge Salomon" ("EUROPA EUROPA") (1990) starring Marco Hofschneider and Julie Delpy wins the Golden Globe and receives an Oscar nomination from the Academy Awards for best the screenplay. He produced "Hanussen" (1988) as well as "Babi Jar" (2003), a film about the true massacre of nearly 33.000 Jews near Kiev. His latest production "Der letzte Zug" ("The Last Train") (2006) by director Joseph Vilsmaier and Dana Vávrová tells the horrific story of a small group of Berliner Jews, who were dumped like thousand of other Jews into in a cattle box of a  "special transport train" and deported from Berlin – Grunewald to Ausschwitz during the very last days of the war.
Artur Brauner has produced more than 200 feature films. He is a prominent member of the Berlin Jewish community, bearer of the "Bundesverdienstkreuz" ("German National Cross"). In 2003 he received the "Goldene Kamera" ("Golden Camera") from the Berlin Filmfestival, as an award for his lifetime achievements. Amongst numerous other awards, he also has received two Golden Globes. His German / Italian co production "Der Garten der Finzi Conti" ("The garden of Finzi Conti") was awarded an Academy Award Oscar in the category "best foreign movie"
Artur Brauner has been married since 1947 with Theresa Albert, called Maria and is a father of four children.
Along side her father, Dr. Alice Brauner works as a TV and cinema producer.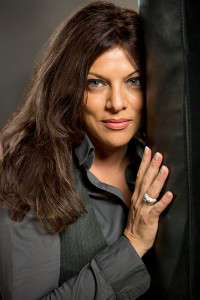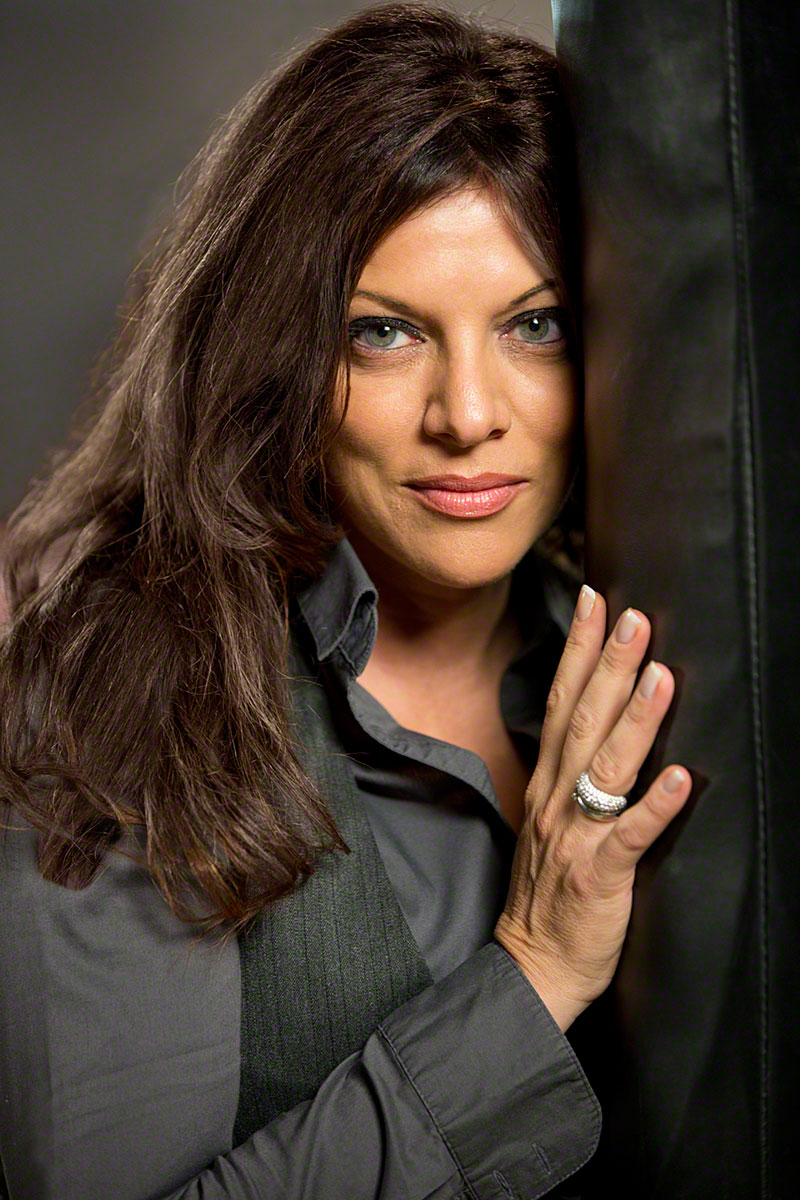 After her activities as a writer and journalist for various newspapers, she became an interviewer and referent for the "Survivors of the Shoah Visual History Foundation", a Steven Spielberg foundation that archives statements of Holocaust survivors. She became host of the Berlin TV show and political dispute "Auf dem Punkt Berlin" ("On the point Berlin") and hosted later her own talk show "Alice" and "Seite 17" (Page 17") .
On her first movie THE LAST TRAIN  (2005) Alice Brauner worked as an associate producer together with her father and in May 2009 she founded her own company CCC Cinema and Television GmbH (Munich). Her last production TO LIFE! just received the Vienna Film Award 2015 for best German Movie Production.
If you want to know more about CCC Filmkunst, they recently released this book of nearly 70 years of movie history in German and English with great pictures – something for everybody who loves movies! You can order the book at: info@ccc-film.de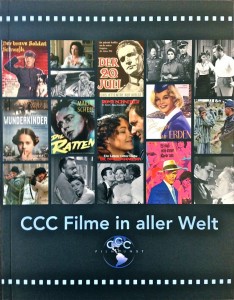 Source: CCC Filmkunst