The 38th Portland International Film Festival (PIFF) is starting on Feb. 5th, 2015. Zeitgeist Northwest and the OSU Language Department once again are proud sponsor of this years GERMAN/ GERMAN language movies.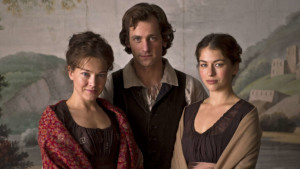 BELOVED SISTERS
2/11: 6:30 PM, CINEMA 21
2/14 : 7:00 PM, MORELAND THEATER
Directed by Dominik Graf (2014) 138 min.
The aristocratic sisters Charlotte and Caroline both fall in love with the controversial young writer and hothead Friedrich Schiller. Defying the conventions of their time, the sisters decide to share their love with Schiller. What begins playfully, almost as a game among the three of them, soon turns serious as it leads to the end of a pact.
---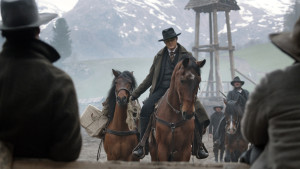 THE DARK VALLEY
2/7: 3:30 PM, MORELAND THEATER
2/15 8:45 PM, CINEMA 21
Directed by Andreas Prochaska (2014) 114 min.
A remote high mountain valley towards the end of the 19th century. A stranger, Greider, arrives at a clannish village community and asks if he can take shelter for the winter. He knows the villagers' gloomy secret. A mysterious series of deaths ensues.
---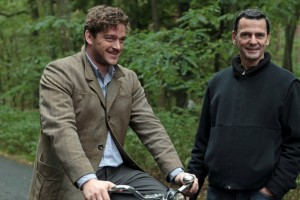 PHOENIX
2/6: 6:00 PM, WHITSELL AUDITORIUM
2/8: 4:00 PM, CINEMA 21
Directed by Christian Petzold (2014) 90 min
A disfigured concentration-camp survivor (Nina Hoss), unrecognizable after facial reconstruction surgery, searches ravaged postwar Berlin for the husband (Ronald Zehrfeld) who might have betrayed her to the Nazis.
---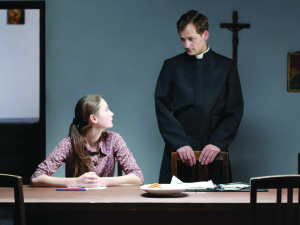 STATIONS OF THE CROSS
2/8: 8:45 PM, WHITSELL AUDITORIUM
2/10:  9:00 PM, ROSEWAY THEATER
Directed by Dietrich Brüggemann (2014) 110 min
Maria is 14 years old. Her family is part of a fundamentalist Catholic community. Maria lives her everyday life in the modern world, yet her heart belongs to Jesus. She wants to follow him, to become a saint and go to heaven – just like all those holy children she's always been told about. So Maria goes through 14 stations, just like Jesus did on his path to Golgotha, and reaches her goal in the end.
---
The full, digital version of the PIFF 2015 schedule (with film descriptions, etc.) can be found
here
.
Online sales for the Festival will start on Friday, Jan. 23, 2015
Onsite sales at the Advance Ticketing Outlet (located in the Portland Art Museum's Mark Building)
will start on Monday, Jan. 26, 2015